EPILOG G2 Galvo Laser
Etusivu > LAITTEET > Laserkoneet, Epilog > Epilog, FiberMark-kuitulaserit
Epilog G2 Galvo Laser Series
Introducing the new G2 Galvo laser from Epilog Laser. Utilizing a unique dynamic-focus lens technology, the G2 allows you to change your engraving area from 101 x 101 mm to 406 x 406 mm all the way up to 609 x 609 mm.
Laser Source: Fiber Laser (1064 nm)
Work Area: 24" x 24" (609 x 609 mm)
Fiber Wattages: 30 or 50 watts
Materials: Directly engrave into most metals and mark engineered plastics.
Features: Benefits of Epilog's G2 Laser System
The G2 laser series from Epilog provides a unique combination of high-speed laser engraving and marking and a large work area. Place an entire large piece, such as a gunstock or large gear, or even an entire table full of pieces and engrave them all at one time.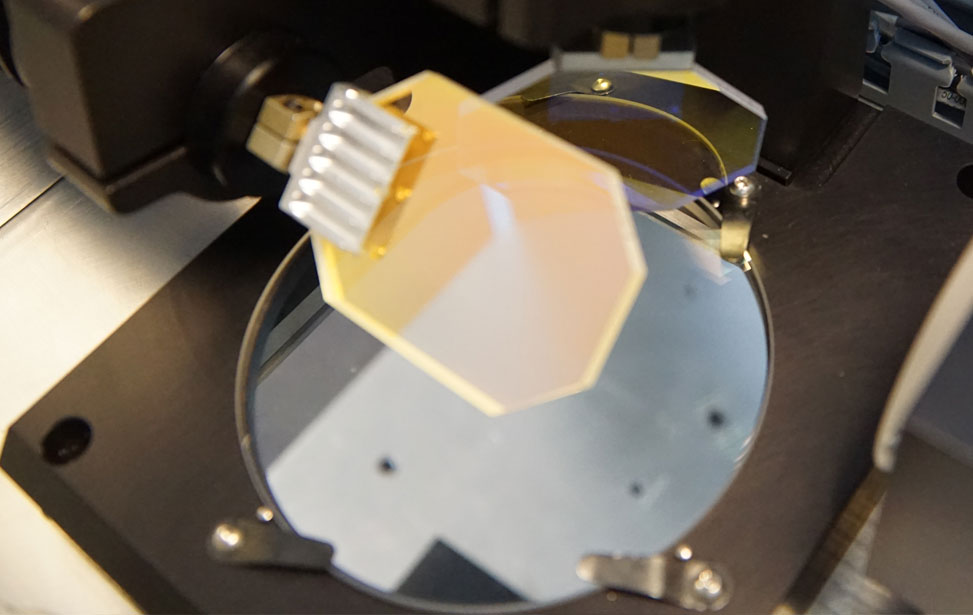 Highest-Speed Engraving Over Largest Work Area
The galvo beam delivery of the G2 is enhanced with a moving dynamic-focus lens for even engraving over a large area.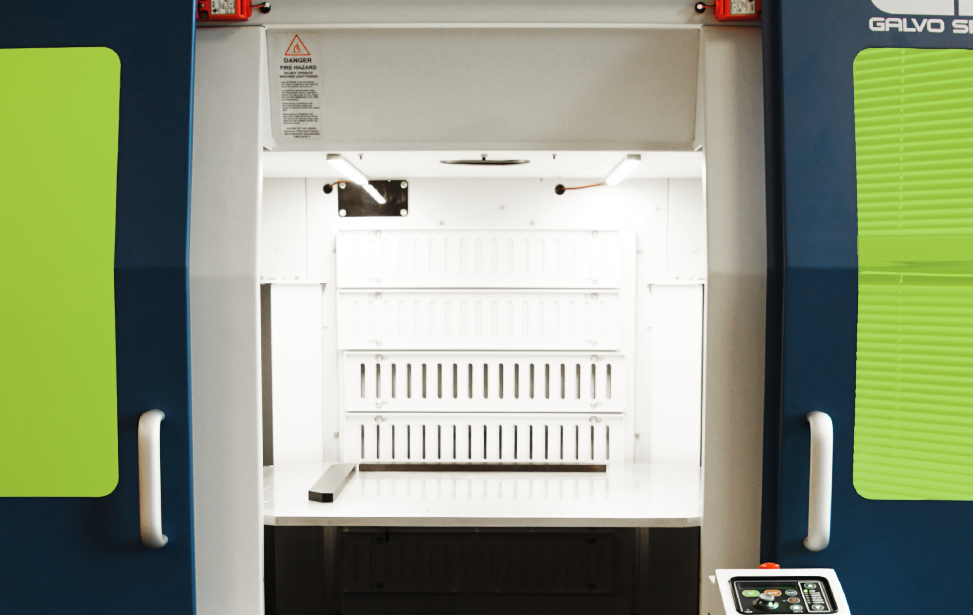 Adjustable Engraving Area
Quickly change between a 4" (101 mm), 16" (406 mm) and 24" (609 mm) etching area based on your marking needs - all inside a Class 2 laser system enclosure.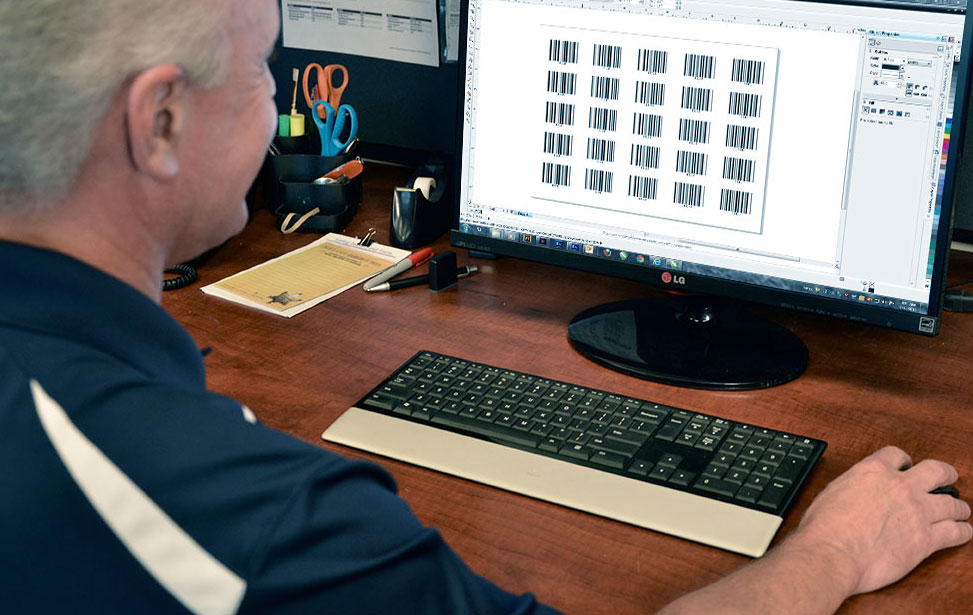 Use the Software of Your Choice
Create your projects for the laser using the software you already use - AutoCAD, CorelDRAW, Illustrator, BarTender, and more.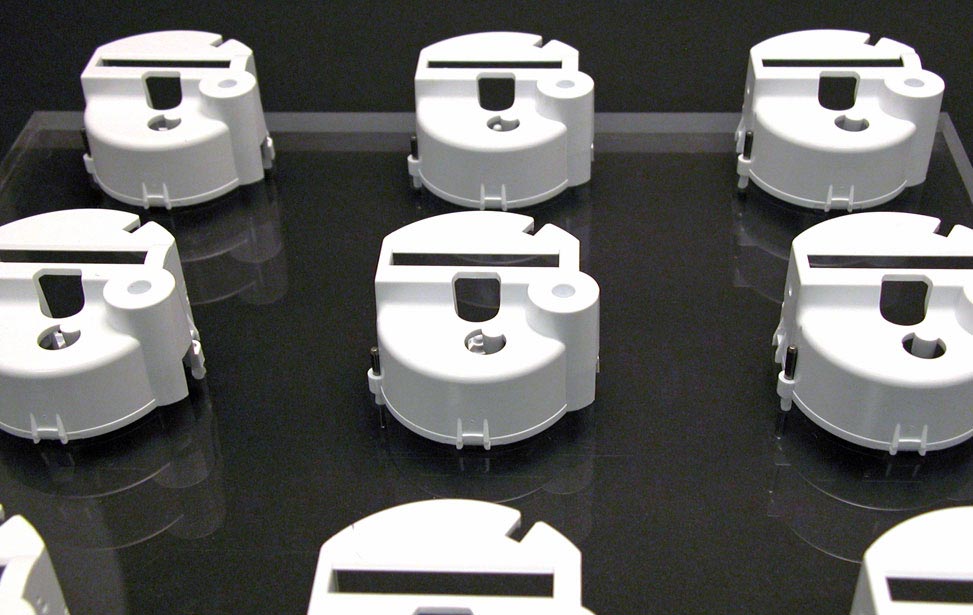 High-Volume, Multi-Piece Marking
Engrave an entire table full of parts at one time with no dedicated operator changing parts.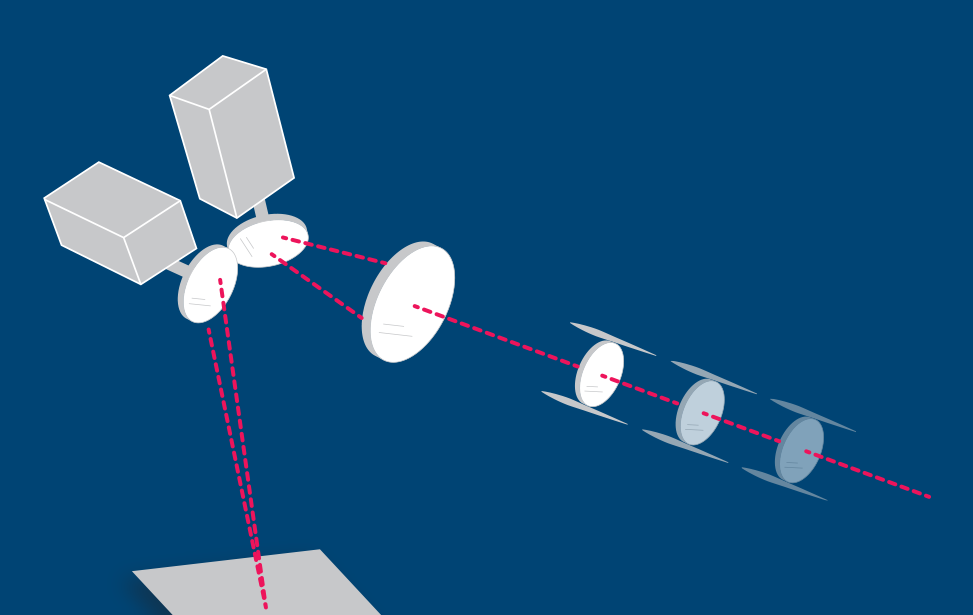 Telescoping Dynamic Focus Lens
A telescoping third-axis lens moves on the horizontal axis to adjust the focal distance for a consistent spot size across the table.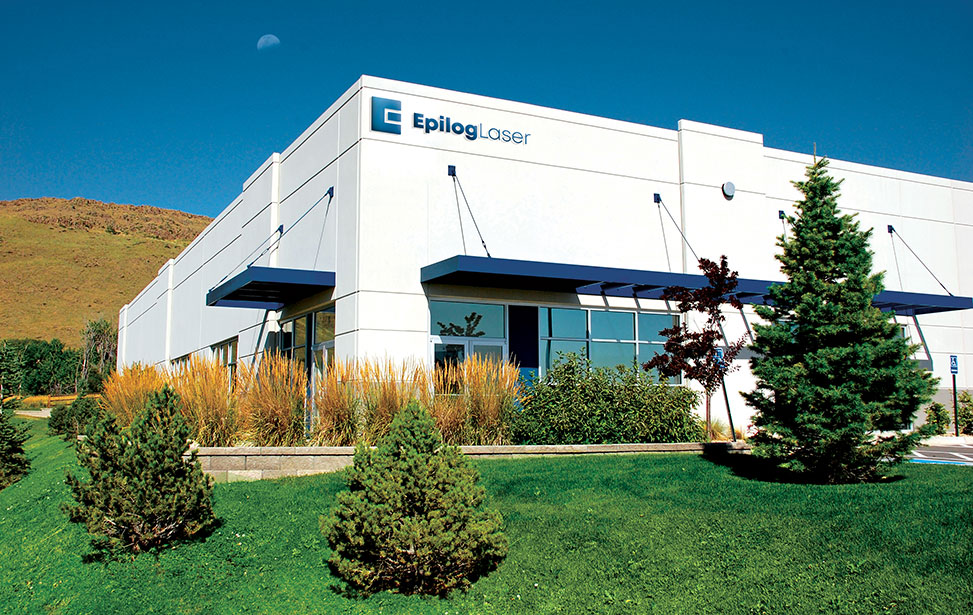 Engineered and Manufactured in the USA
Proudly designed, engineered and manufactured in our Golden, CO headquarters at the base of the Rocky Mountains.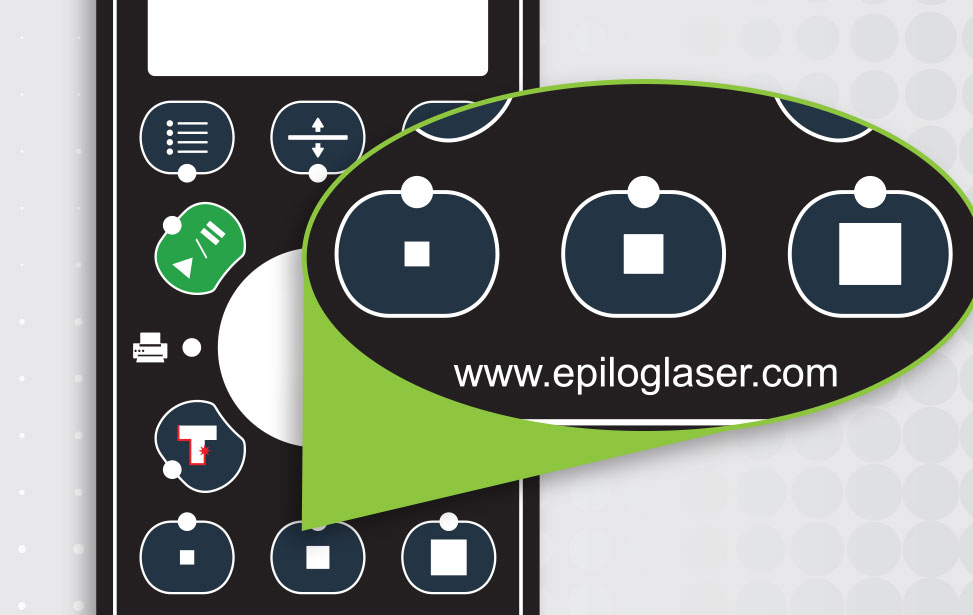 Change Your Work Area without Changing Lenses
Choose your engraving area - up to 24" x 24" (609 mm) - by selecting the table size on the keypad without the need to change lenses between marking jobs.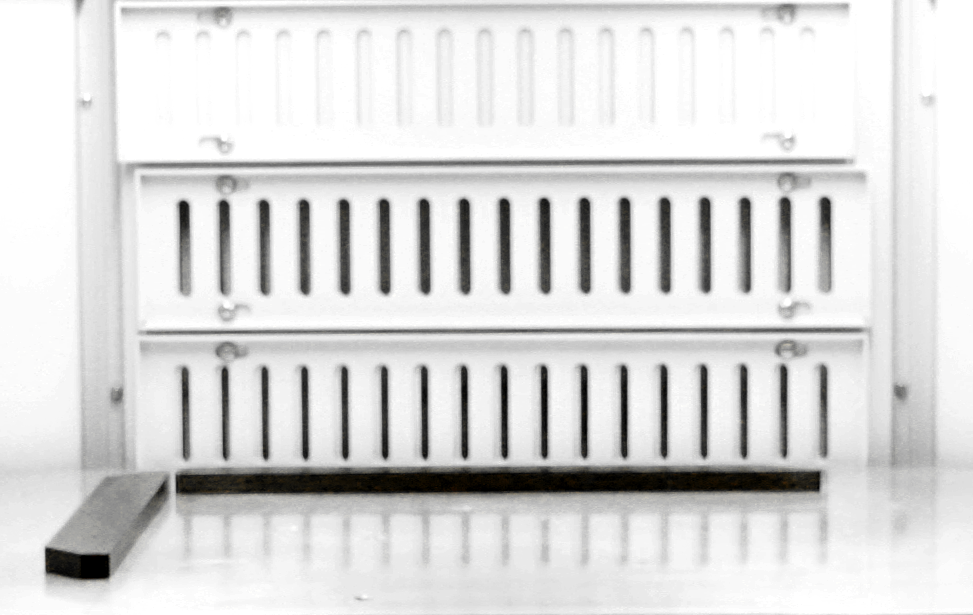 Louvered Ventilation for Less Maintenance
The better your system is vented, the cleaner it will be. Open and close louveres to optimize the ventilation in your engraving space.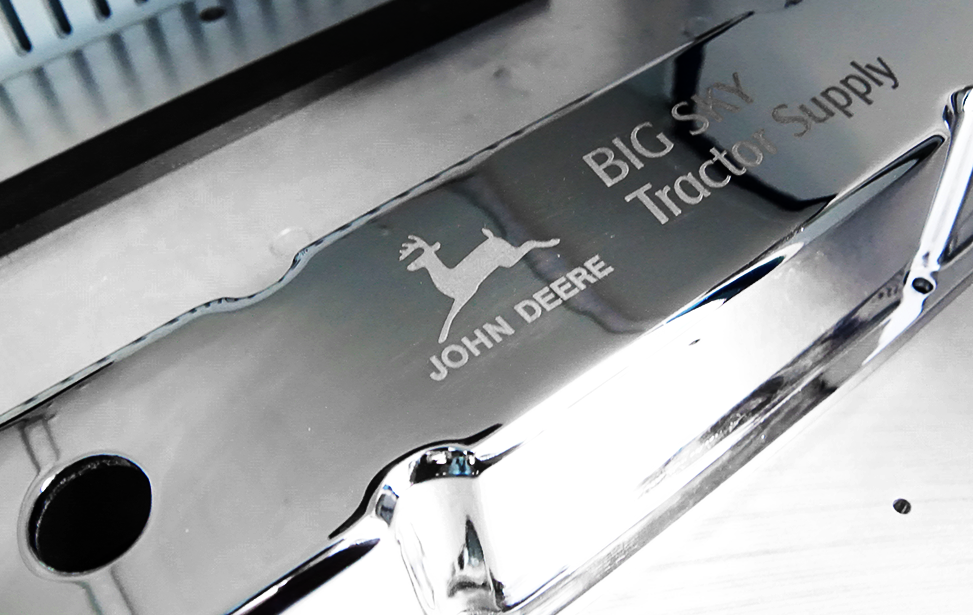 Fit Your Largest Parts on the Table
The marking area will fit up to 29" x 27" x 36.3" (736 x 685 x 922 mm) parts and tools within the saftey-enclosed Class 2 laser cabinet.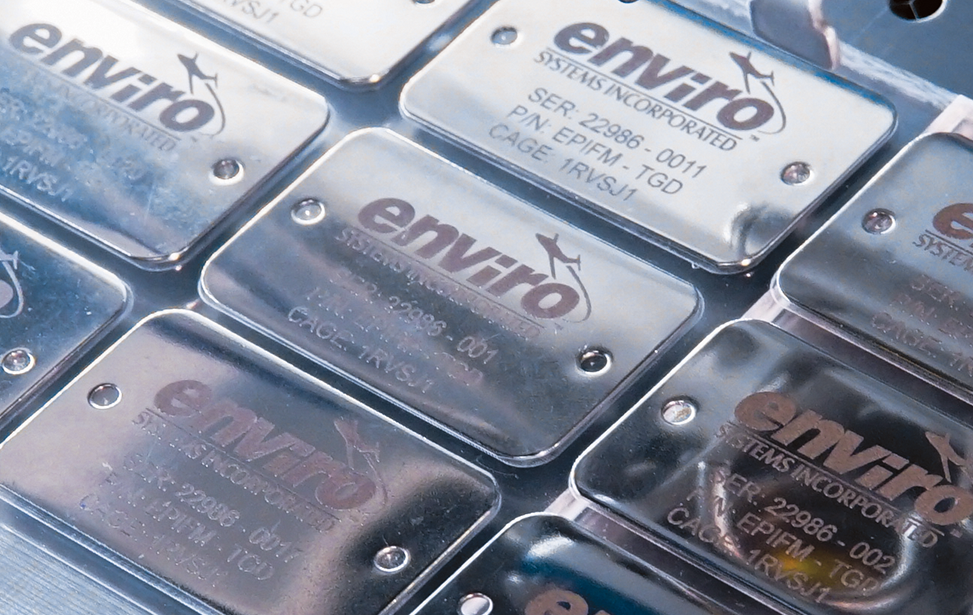 Incredibly Fast 2m/sec Marking Speeds
Take advantage of the G2 laser's high-speed etching with marking speeds up to 2 meters per second for the highest quality at the fastest speeds.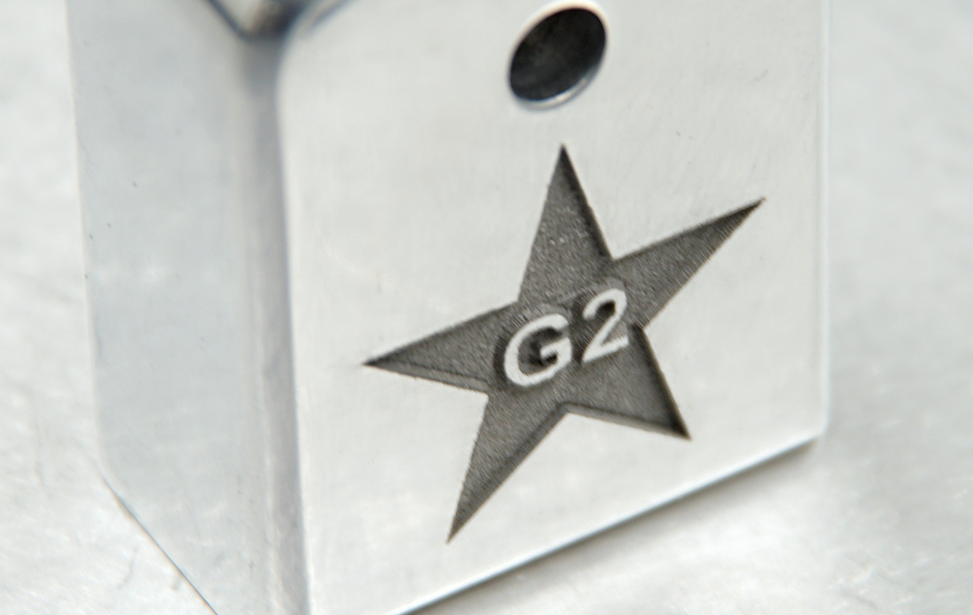 Easily Change Between Deep and Surface Etching
Quickly adjust your marking depth between surface marks and deep engraving by simply changing your laser's settings in the print driver.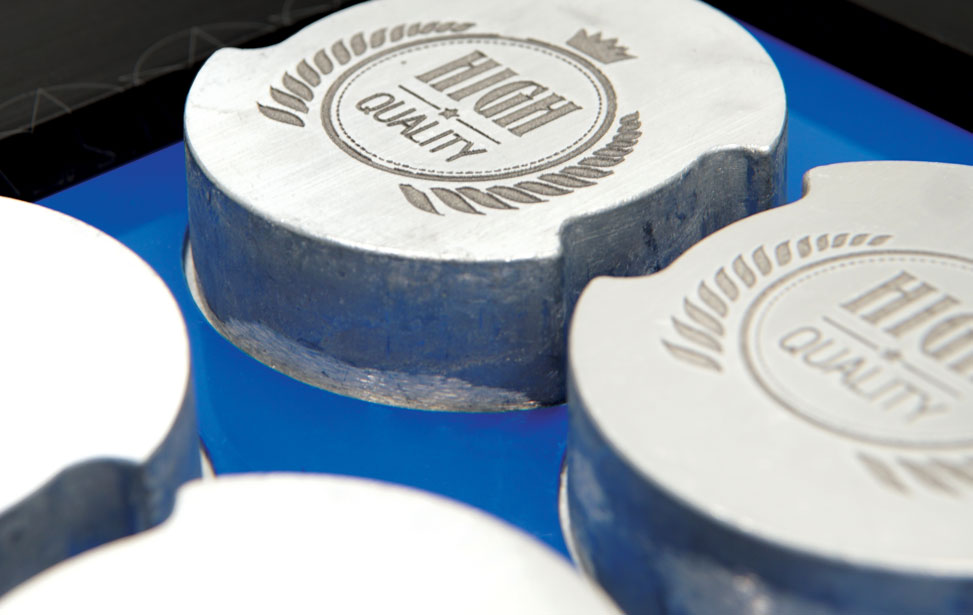 Etch a Full Table Full of Parts at One Time
Engrave a jig of multiple parts in less time than ever before using the large 24" x 24" (609 mm) work area and fast galvo fiber laser technology.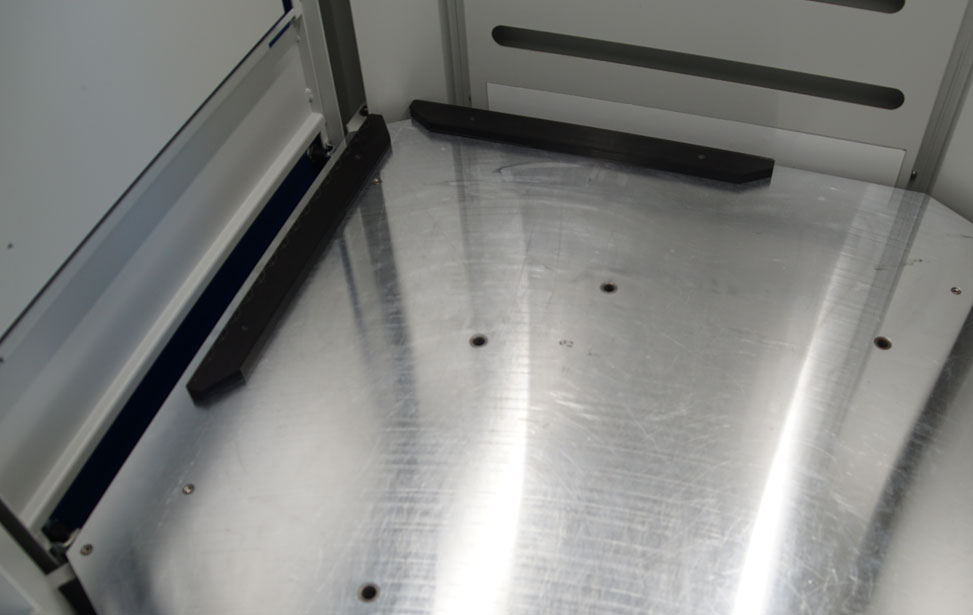 Repositionable Guides for Corner Placement
For traditional top-left engraving, the G2 features moveable edge guides that can be placed on the table for each engraving area size.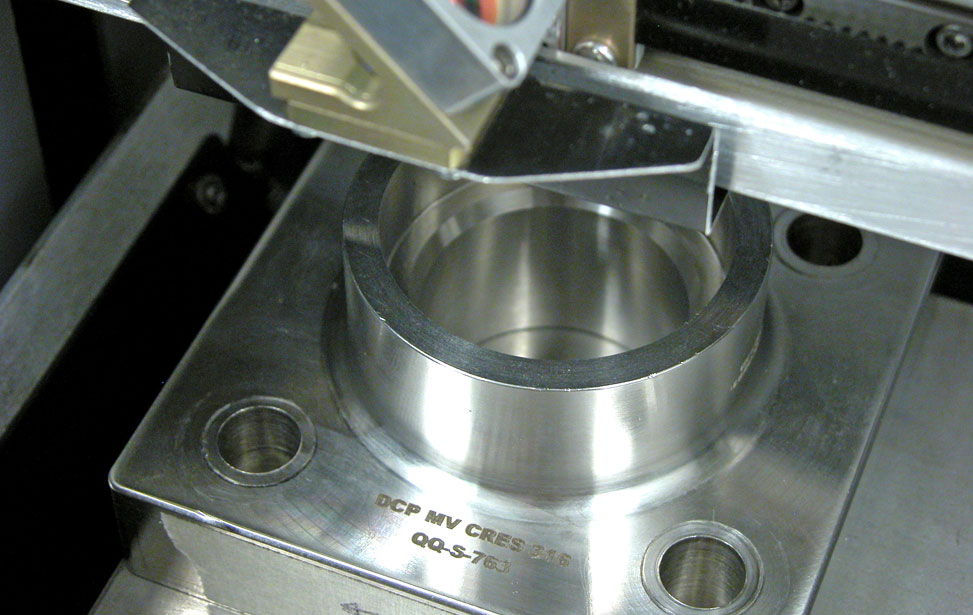 Non-Contact Marking: No Bits to Replace
There is no need to brace parts or replace expensve engraving bits or tools with our fiber laser systems.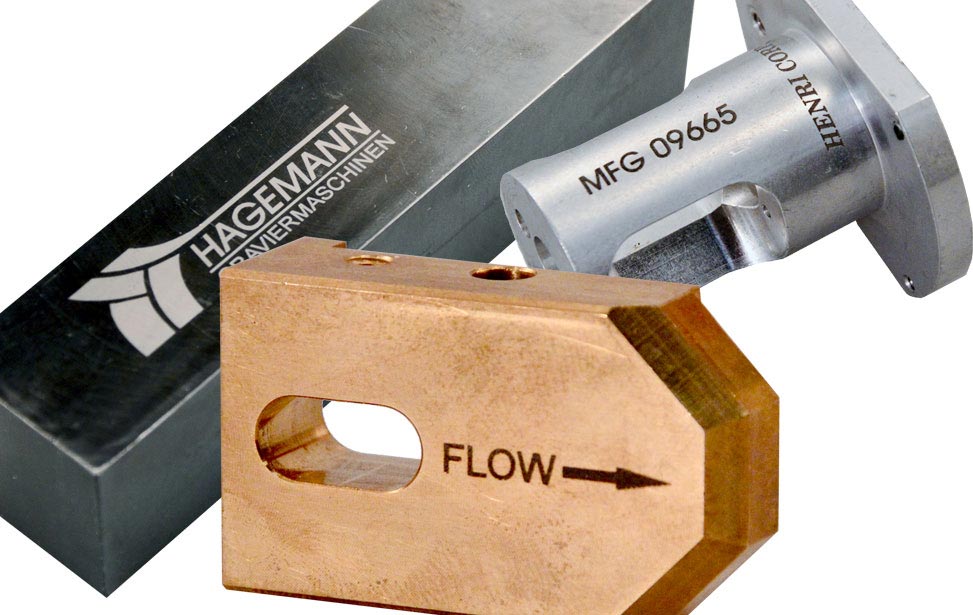 Mark and Etch a Wide Variety of Materials
Etch almost any meta land mark many plastics with the 1064 nm wavelength of our fiber laser systems.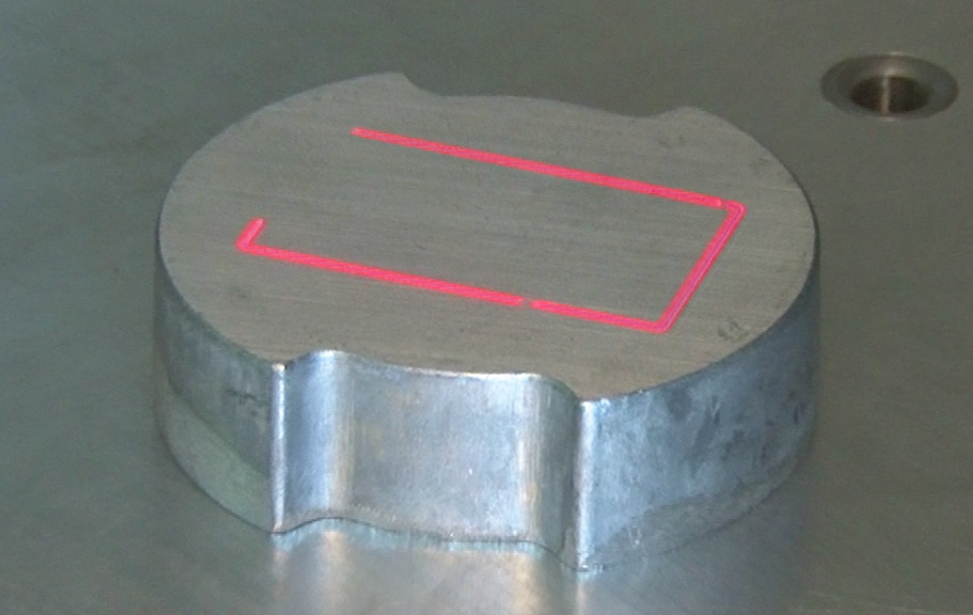 Visible Red Dot Laser Tracing Feature
Precisely position your marking by utilizing the Trace Feature that will create a visible red line around the area you will be marking.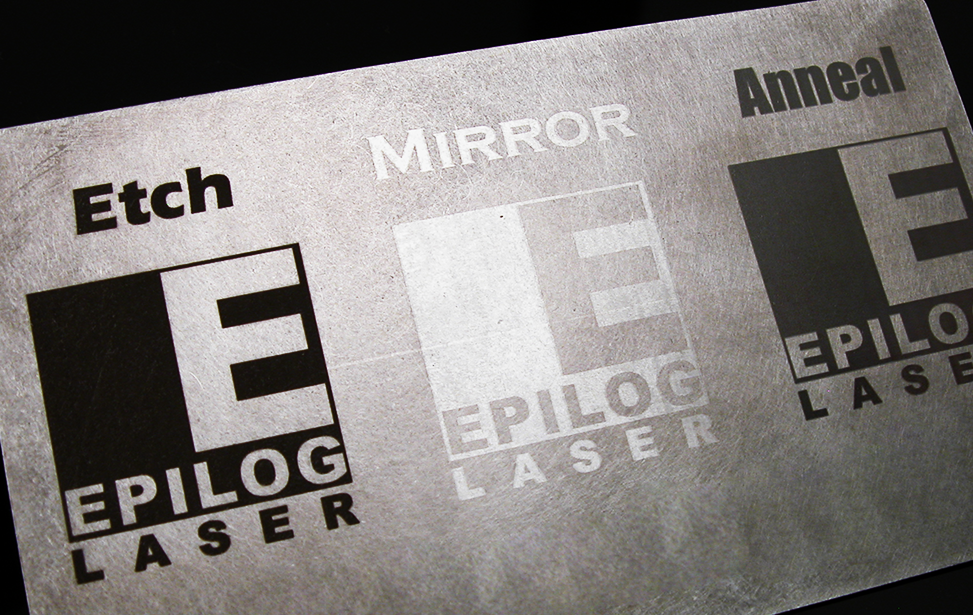 Create Multiple Styles of Marks
Create the marked or etched look on your part that fits your needs by adjusting the laser's speed, power, frequency, and focus.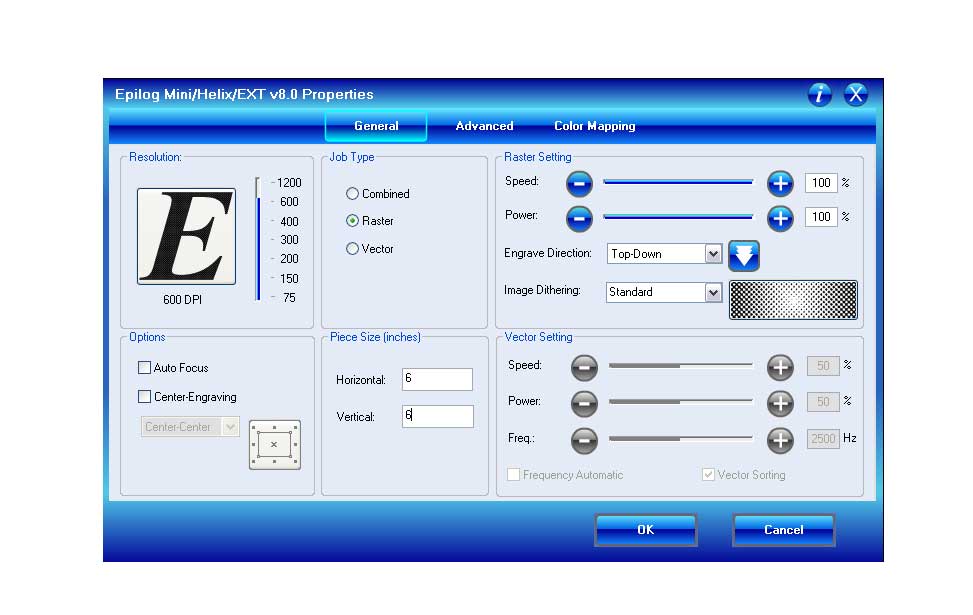 Laser Dashboard Print Driver
A user-friendly print driver allows you to control all of the laser's features from one convenient interface.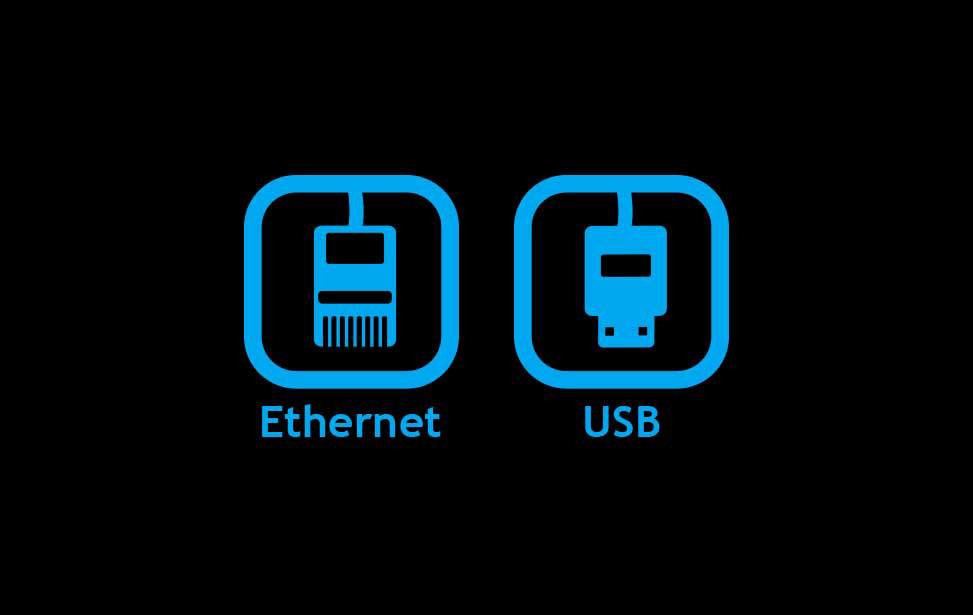 Network Your Laser Across Your Business
Communicate with your laser through Ethernet, USB or even wirelessly for the most simple networking available.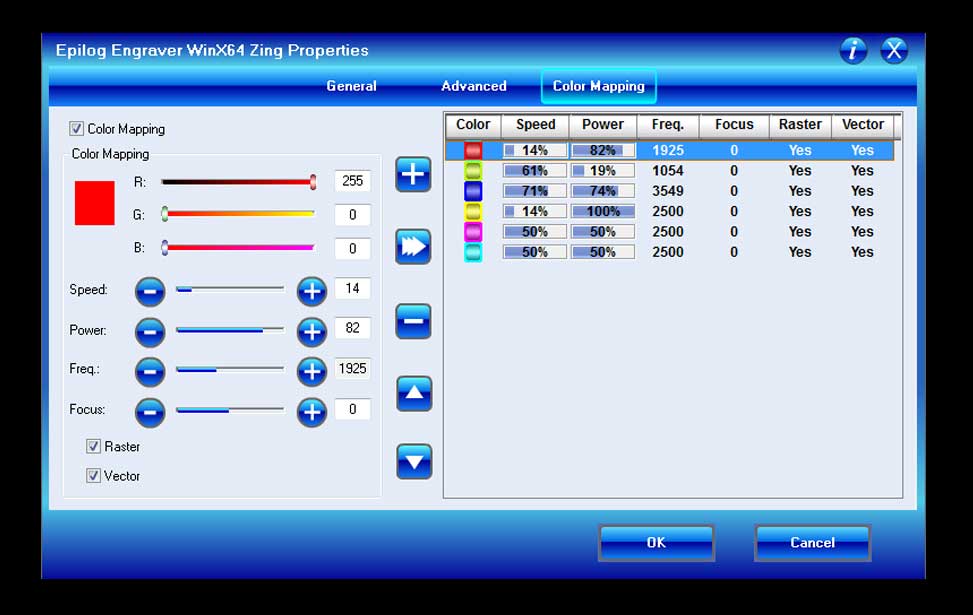 Raster/Vector Color Mapping
Easily map different speed and power settings to different colors in your file in both engraving and cutting modes.
 Epilog Fiber Laser Technical Specifications
 
Epilog G2 Galvo Series
Engraving Area
Up to 24" x 24" 
(609 mm)
Maximum Material Thickness
4" x 4" (101 mm): 36.3" (923 mm)
16" x 16" (406 mm): 25.98" (660 mm)
24" x 24" (609 mm): 15.79" (401 mm)
Maximum Piece Size
All table sizes: 29" x 27" (736.6 x 685.8 mm)
Laser Wattage
20, 30, or 50 watt pulsed fiber laser, air cooled.
Standard Features
.5" (12.7 mm) machined aluminum table, 2 meter/second maximum marking speed.
Print Driver & Software
Laser Dashboard, Epilog Job Manager. Print from most Windows-based CAD and graphic software packages.
Operating Modes
Optimized Vector Mode
Speed and Power Control
Computer controlled speed and power in 1-100% increments. Color mapping links speed and power.
Print Interface.
10/100 Ethernet with Auto MDIX. Compatible with Windows XP/Vista/7/8/10.
Size (W x D x H)
33" x 43.75" x 71.1" (838.2 x 1111.25 x 1805.94 mm)
Weight
415 lbs (188.2 kg)
Electrical Requirements
Auto-switching 110 to 240 volts, 50 or 60 Hz, single phase, 15 amp AC.
Ventilation System
650 CFM (1104 m3/hr) external exhaust to the outside or internal filtration unit is required. There are two output ports, each 4" (102 mm) in diameter.
Laser System Classification
Class 2 Laser Product - 1 mW CW MAXIMUM 600-700 nm.
Material Compatibility
Epilog's fiber laser systems can etch and mark a wide variety of plastics and metals. Below is only a sample of some of the materials that have been marked with one of our fiber laser systems.
17-4 PH stainless steel
303 stainless
4043 steel
6061 Aluminum
ABS (white/black)
Aluminum, 6061
Aluminum, yellow chromate
Bayer 2807 Makrolon polycarbonate
Bayers bayblend FR110
Black/white ABS
Black/white polycarbonate
Brass
Brushed aluminum
Carbon fiber
Carbon nanotube
Ceramics, metal-plated
Clear coat anodized aluminum
Cobalt chrome steel
Colored delrin (black/brown)
Compacted powder iron with phosphate coating
Copper
DAP - Diallyl Phthalate
Delrin, colored (black/brown)
GE Plastics polycarbonate resin 121-R
Glass filled PEEK
Glass filled Teflon
Hard coat anodized aluminum
Inconel metals (various)
Machine tool steel
Magnesium
Metal-plated ceramics
Molybdenum
Nickel plated 1215 mild steel
Nickel plated brass
Nickel plated gold
Nickel plated Kovar
Nickel plated steel
Nylon
PEEK, white
Polybutylene Terephthalate
Polycarbonate (black/white)
Polycarbonate resin 121-R, GE Plastics
Polycarbonate, Bayer 2807 Makrolon
Polysulphone
Rynite PET
Santoprene
Silicon carbide
Silicon steel
Silicone wafers
Stainless steel 303
Stainless steel 17-4 PH
Steel 4043
Steel, machine tool
Various inconel metals (nickel-chromium super alloys)
White PEEK
Yellow chromate aluminum
Zinc plated mild steel
And Many More!